Arizona and Connecticut: Where established gun cultures and gun restrictions collide
---
Four months after the elementary school shooting in Newtown, Connecticut, lawmakers banned at least 115 types of semi-automatic firearms.
Four months after the shooting of a congresswoman and a federal judge in Tucson, lawmakers in Arizona declared the Colt Army Single Action Revolver the official state gun.
The similarities in the attacks were striking: Both were carried out by heavily armed young men with histories of mental illness. But in the aftermath of the tragedies, the states took radically different approaches to gun violence.
The differences reflect the wide divide separating Americans from one end of the country to the other, in which long-established gun cultures collide with efforts to restrict gun ownership. While Connecticut took extreme measures to muscle through one of the most comprehensive packages of gun laws in the country, Arizona failed to pass any significant legislation concerning gun purchases, use or ownership.
In the weeks after both shootings, background checks and weapons bans consumed political debates in every corner of the country. Families of victims pleaded for stronger regulation, while gun-rights advocates stocked up on ammunition, fearing impending restrictions.
"Everybody's lives changed. Not just the people that were shot and their loved ones, but everybody," said Seth Wilson, whose grandfather Dorwan Stoddard was killed in the Arizona shooting, in the parking lot of a Safeway.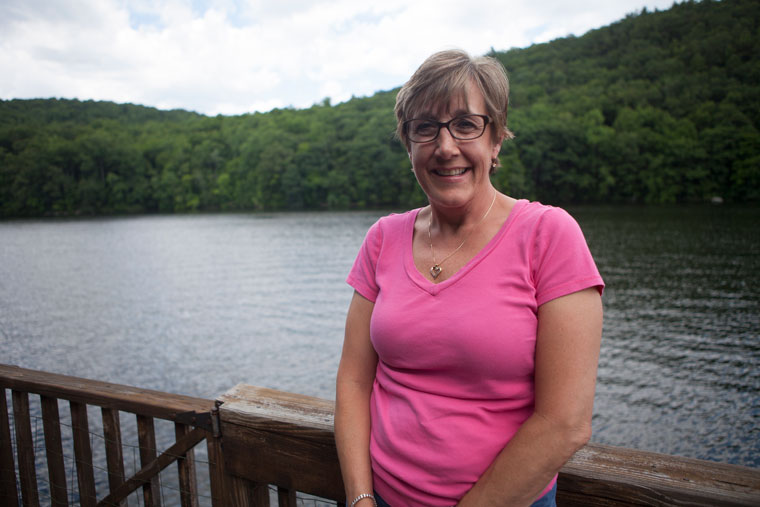 Mary Ann Jacob, a library aide at Sandy Hook Elementary School who locked herself and 18 children in a storage closet during the Newtown shooting, said it's like she and the other survivors are now living "in a different world."
"I think we all thought it would go and we'd stop hearing about it. Now 18 months later, I realize, and now everybody's realizing, that's never going to happen," Jacob said.
'A painstaking process'
Pressure for stronger gun laws after Newtown poured in from thousands of first-time gun control activists nationwide, led by the newly formed Moms Demand Action for Gun Sense in America. Vice President Joe Biden and U.S. Education Secretary Arne Duncan traveled to Connecticut to stand beside Gov. Dannel Malloy, who had grieved with Sandy Hook families on the day they lost their children.
Almost immediately after the Dec. 14, 2012, shooting, Connecticut's six highest-ranked lawmakers decided to write the law themselves instead of allowing committees to take control.
Then-House Majority Leader Joe Aresimowicz, a Democrat who was trained with an M16 in the Army, said he took a month to "brush up" on everything related to gun policy. One day, Aresimowicz took a tour of the nearby Colt factory, and on another his staff members went to a local firearms dealer to run through a background check in person.
"It was a painstaking process, but I think our reaction was indicative of the types of things that Connecticut needed to do after the tragedy," he said.
The six men — four Democrats, two Republicans — almost exclusively discussed gun policy for weeks. They sat in the House speaker's conference room late into the night, debating whether features such as thumbholes and pistol grips would qualify a gun as an assault weapon. They made calls to state police officers and held up photographs of different types of guns and asked each other, "Would this be one? Would that be one?"
In addition to the millions of dollars spent on mental health and school security, the final bill banned 115 types of semi-automatic weapons and all magazines larger than 10 rounds.
Connecticut's legislation received more bipartisan support than came in the three other Democratic-controlled states that overhauled their gun laws that year: New York, Colorado and Maryland. Still, the four dozen Republicans who opposed the bill in Connecticut said they largely were ignored.
State Rep. Craig Miner, who earned an A grade from the National Rifle Association, said most of his Democratic colleagues had already made up their minds when he was appointed the Republican leader of a statewide committee on safer gun policy.
When he read the final bill — which was packed with new restrictions that he opposed — he said he never felt more out of place in his 23 years as an elected official.
"There wasn't one piece of that bill that I couldn't find something to point to and think, 'Boy, oh boy, I must be on Mars,'" Miner said.